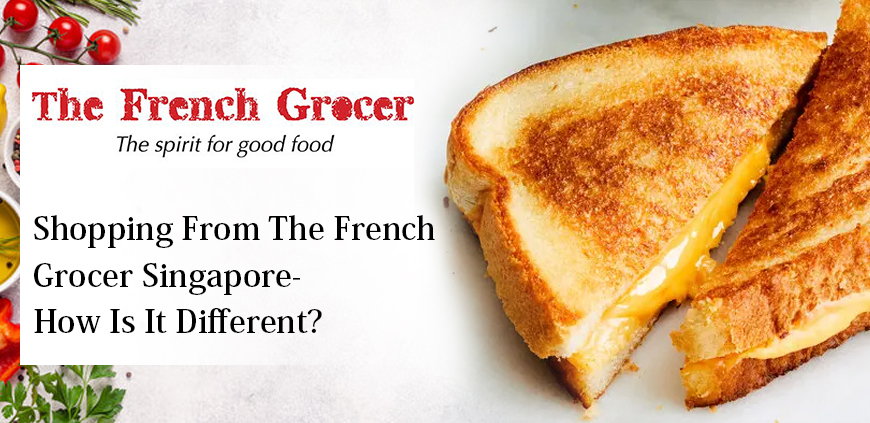 Shopping From The French Grocer Singapore- How Is It Different?
According to a general rule, the French people more frequently shop for food supplies compared to people of other countries. This can be because of many reasons, smaller refrigerators, the desire to get fresh products, the requirement of picking up the regular baguette, the social aspects, etc. But sometimes, busy lives take over and as a result, people choose to pick up several items for the next few meals, to the carts filled for feeding the family members for several days or for the week.
There are different types of grocery stores in France as well as in different parts of the world. For instance, you will find mini supermarkets in the inner cities, which are perfect for picking up the emergency items and a quick lunch and the costs are a bit higher in these shops. Besides, there are some mega-sized ones, known as hypermarches that include a wide range of products starting from computers and stereo equipment to food, to tickets for theater and shows. So, if you are a foodie, then the French grocer Singapore stores can be a paradise for you where you can discover the delectable flavors as the daily highlight. These stores have counters and shelves crammed with different types of new food and drink that you must try and fall in love with. As a result, grocery shopping will never be a chore. But if you are relocating to a French community in Singapore, it is challenging to learn how these supermarkets work and which food shops to visit.
Shopping from a French grocery store:
When you plan to explore the French culture in Singapore, visiting the local French supermarket is one of the best decisions that you can take. While walking through the doors of these stores for the first time, you may realize that they are not the same as back home. But this is not the thing that can prevent you from filling up the shopping cart. And when you decide to visit a French grocery store, there is no need to be a fan of the supermarket. Apart from these grocery stores, there are some other options too from where you can grab all the groceries like the specialty shops, local fresh food markets, and meal-kit boxes delivered right to your doorstep.
Things you should know about the French supermarkets before visiting one:
The first thing you must know about the French supermarkets is that they are available in almost every size and shape. So, if you are living in a metro city in Singapore, you must have come across some smaller stores in the central locations. All these places sell everything that you require in terms of food, but there is no great deal beyond that.
On the other hand, you will find French supermarkets and hypermarkets, which are easily accessible by car. And these stores are quite similar to the North American model of supermarkets. So, here you will find almost everything starting from electronics and clothing to homeware along with a complete range of fresh drinks and food items. Overall, French supermarkets are pretty inexpensive. Besides, they also have different types of variety of every product. Not to forget, these stores are well stocked with dried groceries, fresh produce, and in-store bakeries. And by visiting these stores, you can also come across different types of in-store discounts and offers, which would make your money go further.
So, based on the market you choose, you will get vegetables, fruits, meat, cheese, ham Singapore, cheese, local specialties, and dry sausages. This is different from the markets with a large Asian or North African customer base, you would find many products and spices that you won't find in the traditional French market. At present, the French markets also carry many things except food. Some common sights are vans filled with kitchen knick-knacks or mattresses for sales that are unavailable in the supermarket.
What to bring to the French grocery store when shopping?
The main difference between French and American grocery shops is that in the case of the former, you must bring your own bags while shopping. French supermarkets don't support disposable plastic grocery bags in an effort of saving the environment from wasteful and destructive plastic bags. But if you don't carry your own bag, then you need to pay 10 cents to get a recyclable paper bag. Most French people bring their reusable, large shopping bags or rolling market carts where they can transport the groceries on wheels.
But one thing you must keep in mind if you are visiting a French grocery store is that please ask them before touching things or look around and check what others are doing. Some markets allow you to pick and choose things, but in the case of others, you have to ask the producer to choose products for you.