Grain-Fed Beef Tomahawk ±1kg – Rosedale Ruby – MB2+ – Frozen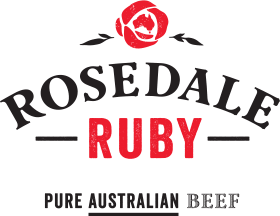 With its rich superior flavour, perfect marbling and guaranteed tenderness, Rosedale Ruby is simply pure Australian Beef of distinction.
MULTIPLE AWARDS FOR OUTSTANDING BEEF!
Rosedale is a family run business and has the largest Polled Charolais herd in Australia. Pasture-raised and grain-finished it is perfectly tender and nutritious.
The Tomahawk Steak is a long-bone Rib Steak.
Like a Rib Steak, it has a well-marbled Rib Eye at its centre and delicious Rib Eye Cap that wraps around one side of the steak.
Each Tomahawk is about 2″ thick because it is the entire width of a rib.
Product Description
Grain-Fed Beef Tomahawk – Rosedale Ruby – MB2+ – Frozen
Individually Vacuum Frozen
Pce: ±1kg
Origin: Australia