Australia Grass-Fed Beef Fillet – 2x150g – 300g Tray – Frozen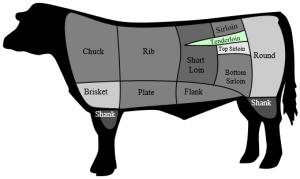 High-quality Tenderloin steak is known to be the most tender cut of the cattle.
Simply pan sear on both sides to your desired doneness and flavour it with a pinch of salt and pepper.
Also great for stir-fry and grilling.
Le filet de bœuf est un morceau tendre et maigre du Boeuf.
Il est situé dans la région lombaire.
Le filet peut être tranché pour être simplement grillé ou poêlé en cuisine, ou pour être accommodé dans les recettes les plus complexes de la cuisine gastronomique.
Product Description
Grass-Fed Beef Fillet 2 x 150g
Frozen
Tray: 300g
Origin: Australia
Payment Methods